BDI
Regular price
Sale price
$30.00 USD
Unit price
per
Sale
Sold out
Materials

Most items are 3D printed with eco-friendly PLA (Polylactic Acid - plant based) filament. Limited use of ABS and other materials. Colors depicted in photos may vary from actual items due to lighting and plastic filament manufacturer slight color variations. We do our best to insure every product is as perfect as it can possibly be, but be aware that the 3D printing process inherently may have slight imperfections in the final product including visible layers, lines, gaps, and/or bumps.
Care information

Items are NOT dishwasher safe. Clean with damp cloth and dry thoroughly. Do not expose to extreme heat, prolonged direct sunlight, and/or high temperatures which might cause deformation/warping.
Show your seasonal spirit along with your love for all things Disney with our Door Wreath Hanger that includes one removeable icon of your choice (additional icon styles available separately or as add-ons).
Includes black door wreath hanger and ONE interchangeable icon of your choice.
Recommended interior or covered use, avoid direct sunlight & exposure to elements.
Weight limit: 2 lbs.

Approximate weight: 3 oz / 84 g
Approximate icon size: 5" tall x 5" wide x .31" thick (127mm x 127mm x 8mm)
Approximate hanger size: 13.5" tall x 1" wide x .16" thick (343mm x 25mm x 4mm)
Fits doors up to 1-3/4" thick - see pic for hanger illustrated dimensions.
 

*Designed and made in the USA using plant based, biodegradable PLA (PolyLactic Acid) plastics for icons. Durable ABS plastic for hangers. Recommended interior or covered use. Avoid direct sunlight/UV light or where the temperature may exceed 120°F (50°C) for an extended period of time (plastic may soften, lose form/strength, and/or warp). Colors depicted in photos may vary from actual items due to lighting and plastic filament manufacturer slight color variations.
Walt Disney World Disneyland Mickey Mouse Minnie inspired snowflakes snow flake jingle bell Christmas Xmas pumpkin fall harvest halloween thanksgiving autumn tangled sun rapunzel celebration holiday
View full details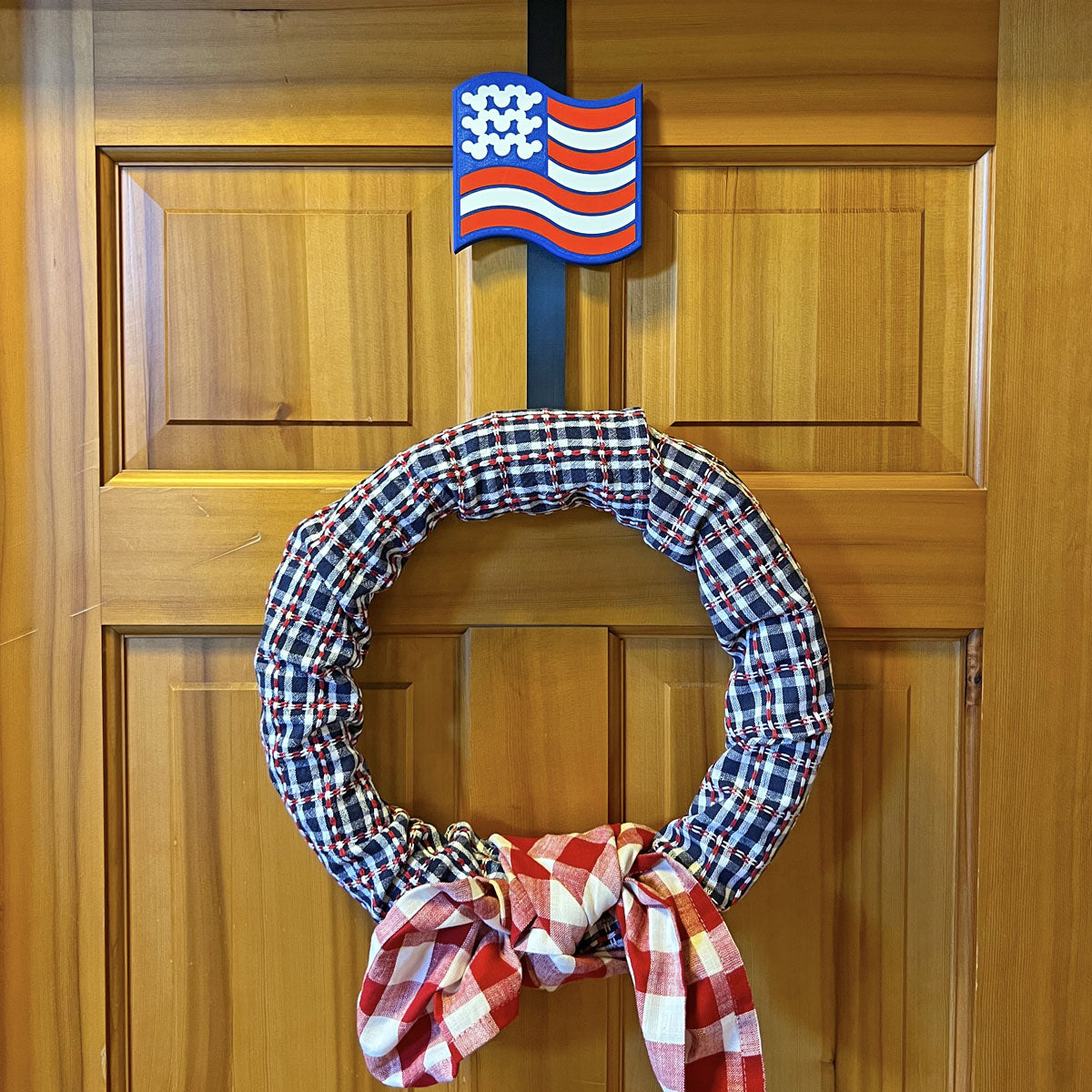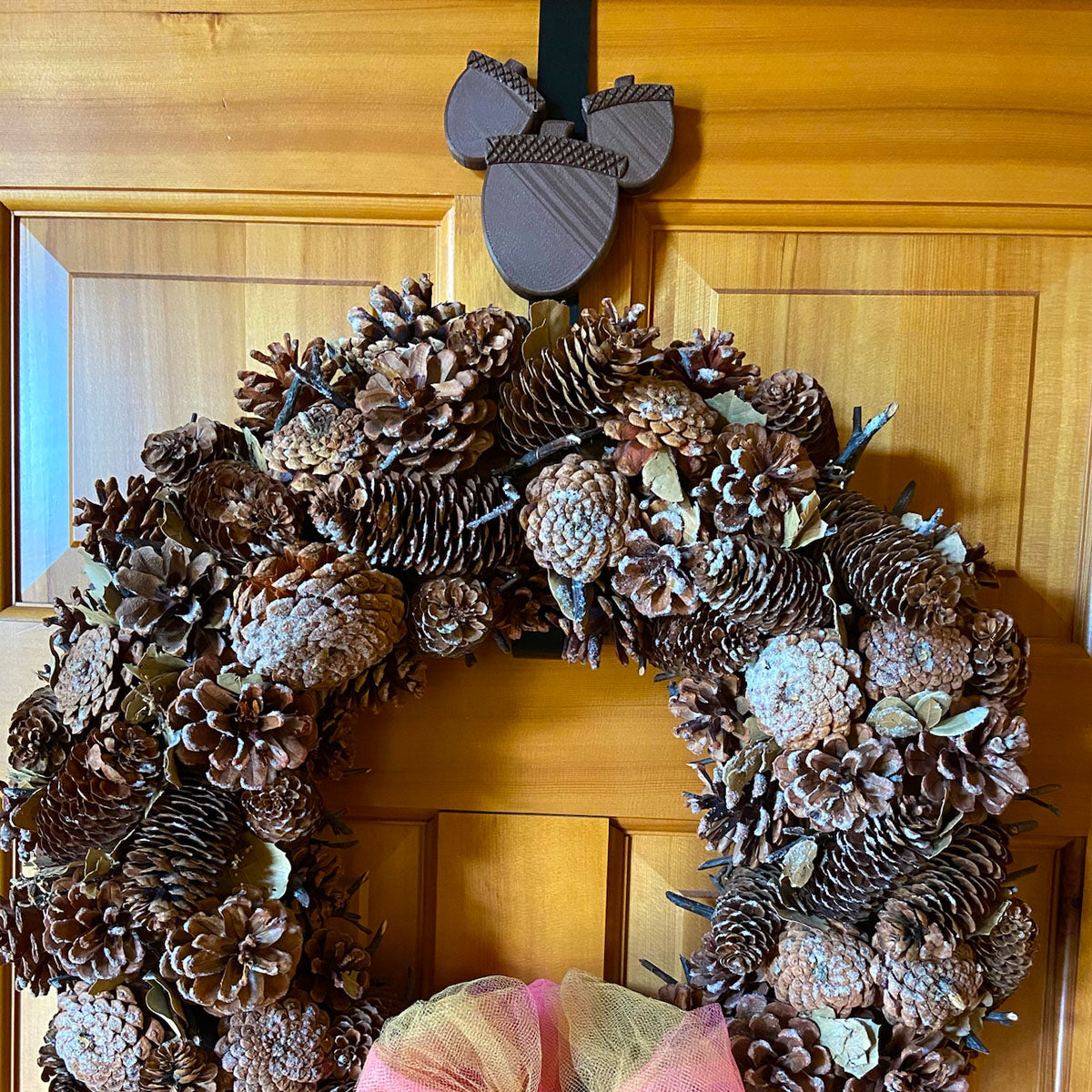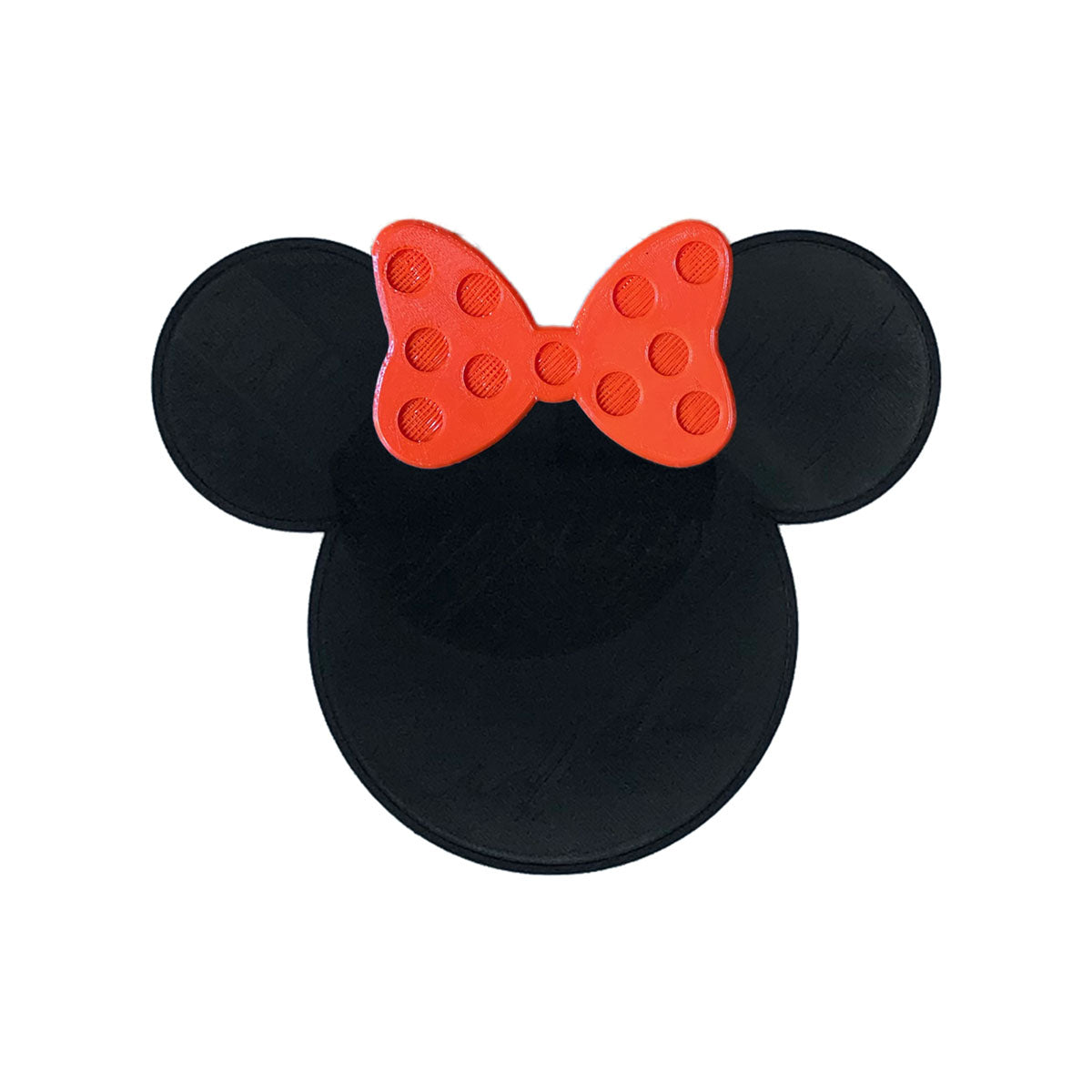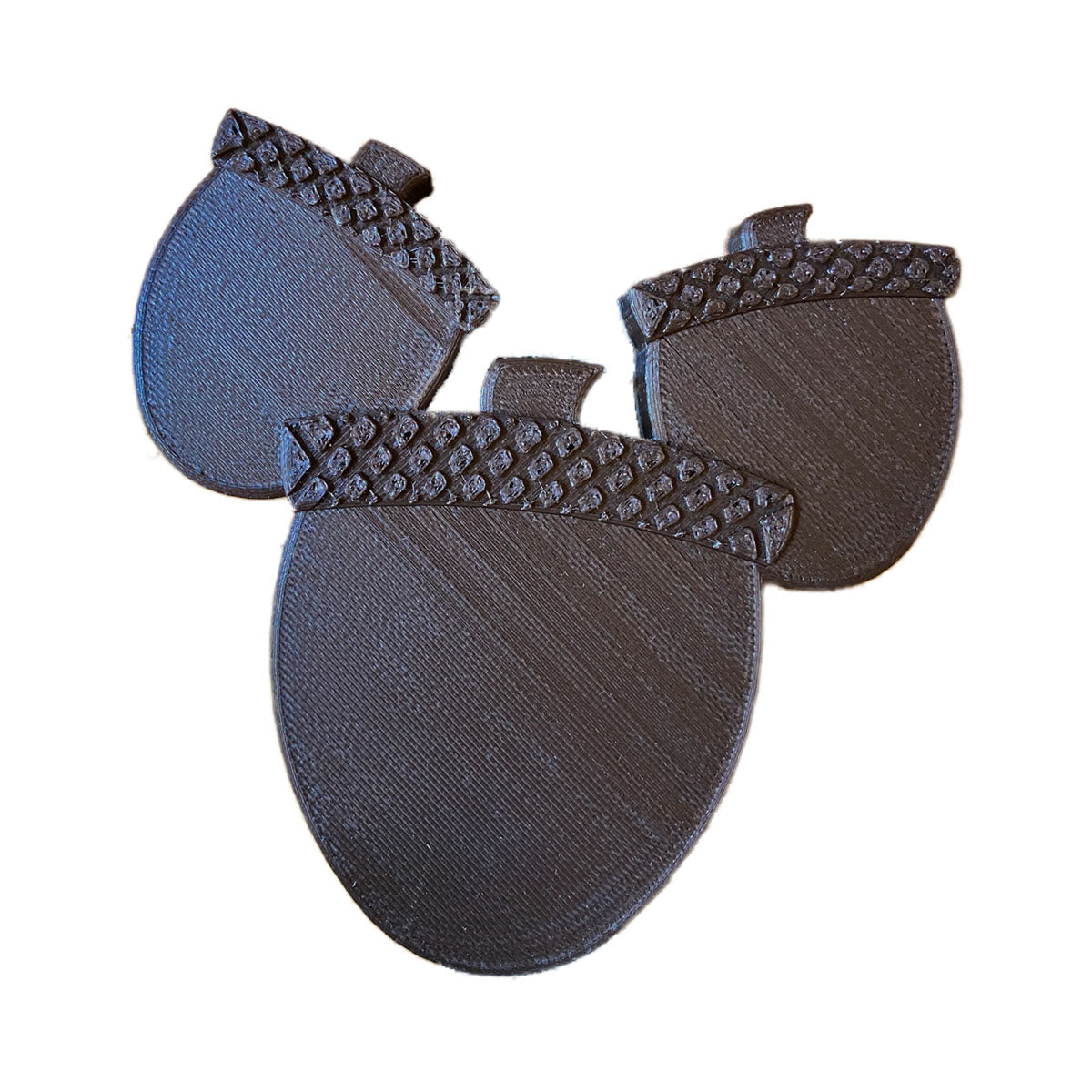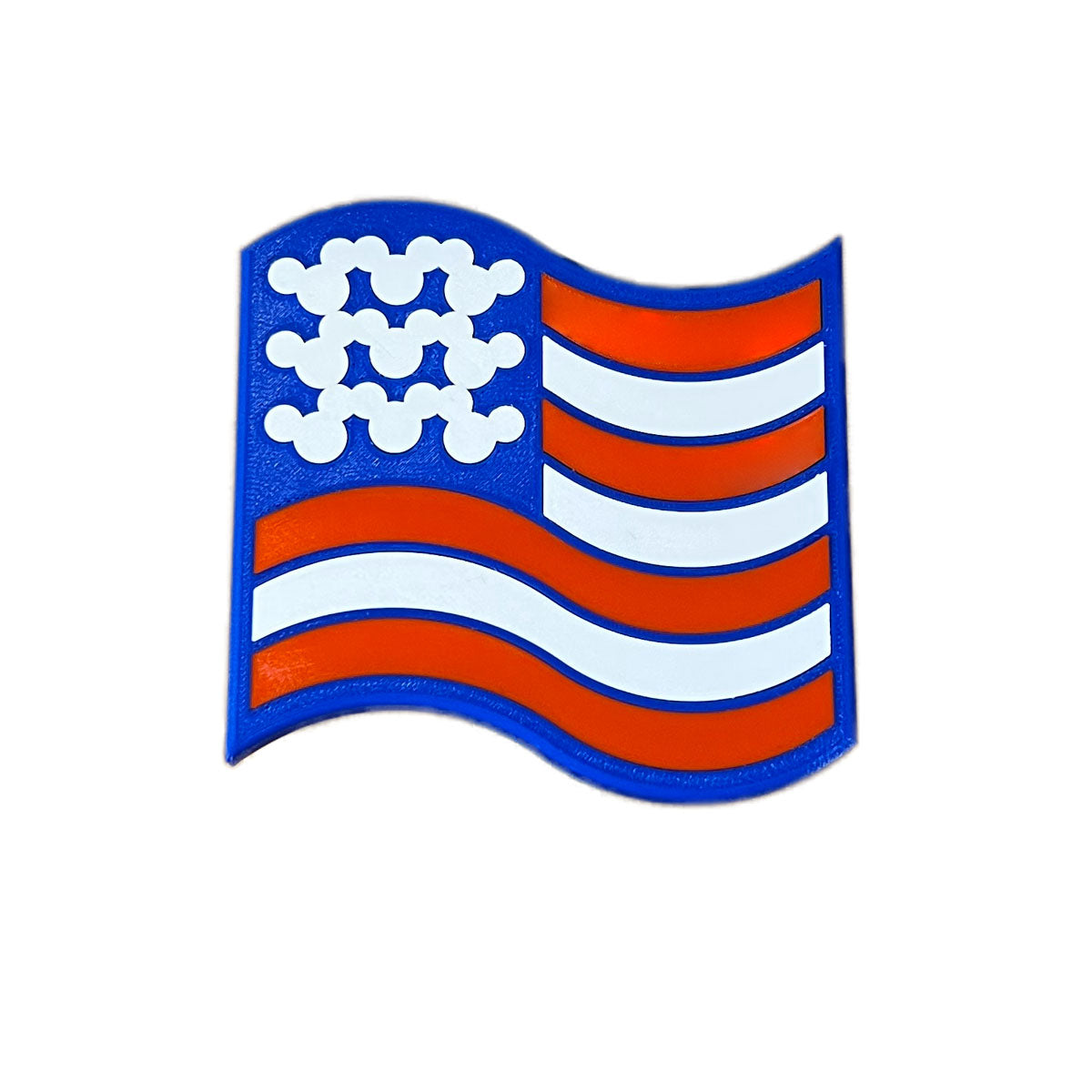 So cute!!!
The idea is just genius, one hook for all the holidays?!?! I first bought the Christmas icons last year, thinking they were magnets and they could go on any door hook, but when I discovered they had to be attached I was actually more impressed at the product and put the icons on my tree until I could order the hook. It's a solid hook and a great idea, if you have a wreath for any occasion, get this hook and it's icons.
Very Merry!
I have the red Mickey jingle bell on it now with our Christmas wreath and it is so festive! It fits perfectly over our front door (some wreath hangers are too thick so the door doesn't shut right) and is strong enough for our heavy wreath! I love it and will definitely be getting the other interchangeable icons for other holidays!
This is really cute, only issue I had is that the piece that goes over the door is too think for us to be able to shut our front door with it on. We just put it on an interior door instead since we love it.